Associate Professor Paul Gow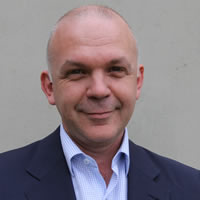 Associate Professor Paul Gow is Deputy Director of Gastroenterology and Liver Transplant Medicine at Austin Hospital and works in private practice at Warringal Medical Centre. Paul investigates and treats all gastroenterological disorders and has particular interest in the area of liver disease (viral hepatitis, fatty liver disease and auto-immune liver diseases).
Paul graduated from Monash University Medicine with honours and completed his Gastroenterology Training at the Austin Hospital in 1998. Following this he subsequently completed an MD in the area of liver physiology through Melbourne University.
In 1999/2000 Paul undertook fellowships in liver disease initially at the John Radcliffe Hospital in Oxford UK and subsequently at the Queen Elizabeth hospital in Birmingham UK.
Paul is involved in many ongoing research projects and is widely published in a broad range of areas in liver disease.
Paul has more than 15 years experience as a specialist gastroenterologist and is committed to excellence in patient centered care.