Dr Janine French, Gastroenterologist and Hepatologist MBBS (hons), PhD, FRACP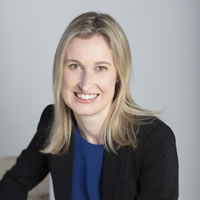 Dr Janine French is a Consultant Gastroenterologist and Hepatologist who combines public practice at the Austin Hospital with private practice in Heidelberg.  She consults in all fields of Gastroenterology including gastro-oesophageal reflux disease, iron deficiency anaemia, coeliac disease, irritable bowel syndrome, bowel cancer screening, inflammatory bowel disease, liver disease and has special interests in autoimmune liver disease and viral hepatitis.
She performs Gastroscopy and Colonoscopy at Warringal Private Hospital and the Victorian Day Procedure Centre, as well as capsule endoscopy.
Janine studied medicine at Monash University and graduated with Honours in 2005. She undertook her Gastroenterology training at the Western and Austin Hospitals and became a fellow of the Royal Australasian College of Physicians in 2013. She was awarded a research grant for her PhD in autoimmune liver disease through the Austin Hospital.
In 2019 and 2020, she furthered her training by undertaking a Hepatology Fellowship in Lyon, France at the Hôpital de la Croix-Rousse.
Janine is dedicated to providing high quality and compassionate care for her patients. She values individualised medicine, taking the time listen to patients to fully understand their conditions.
Outside of work, Janine enjoys spending time with her young family and has a love for skiing, classical ballet and travelling.